[F12] Sostenibilidad - Banner secundario
[Navegacion] Sostenibilidad
[F32] Sostenibilidad - Nuestro modelo
Our model
VidaCaixa is following the sustainability path and gathering momentum, aware of our its leading role in the industry. This is why our plan focuses not only on investment management under the ESG principles, but also on rolling out VidaCaixa's commitment to sustainability across the board.
2022-2024 Sustainability Plan
We drew up our first 2022- 2024 Sustainability Master Plan with the aim of making progress in aspects linked to the management of environmental, social and governance (ESG) matters. This plan is aligned with the company's values, with stakeholders' expectations and with the Sustainable Development Goals (SDGs). VidaCaixa is working to identify Sustainable Development Goals with in-house indicators and awareness actions to contribute to the 2030 Agenda.
Also, our Sustainability Plan is aligned with that of the CaixaBank Group and is based on the following strategic points and drivers:
[F18] Sostenibilidad - Beneficios
Strategic pillars

Promoting a culture of responsibility
means applying this culture to the company's everyday activities and aligning these with its values.

Promoting a sustainable transition
with the funding of a low-carbon economy and products that foster low emissions.

Leading the positive social impact of our activities
with a focus on creating social value through our products and promoting a quality but sustainable service.
[F18] Sostenibilidad - Beneficios Duplicado 1
Cross levers

Actively listening, dialoguing and fulfilling commitments internally and externally
as one of the key drivers to boost each of our actions as a company and our products.

Firm supervision of measurement data and methodologies
to find opportunities for improvement by analysing the procedures and to build the power to innovate.

Internal and external communication actions
as a pillar of trust and transparency to spread our social commitment and work.
[F8] Sostenibilidad - Políticas de sostenibilidad
Sustainability Policies
Meeting high standards in the integration of environmental, social and governance (ESG) factors requires the company's effort in aligning itself with best practices, strict compliance with the current legislation, involving the governing and management bodies as much as possible and creating internal control frameworks.
To strengthen a responsible management, VidaCaixa relies on an extensive regulatory framework in the area of sustainability.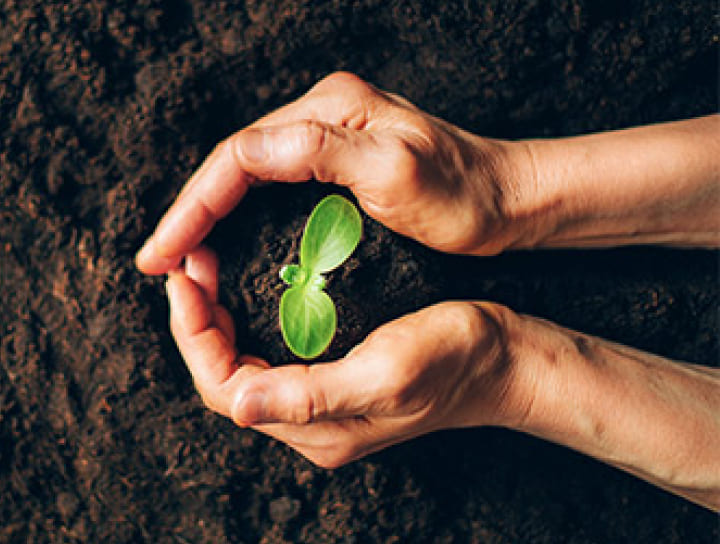 [Texto SEO] Sostenibilidad - Principales pactos y adhesiones
Main agreements and partnerships
The policy for agreements and partnerships constitutes another step in our strategy to position corporate responsibility at the heart of all our actions and activities..
At present, VidaCaixa is a signatory of the Principles of Responsible Investment (PRI), forms part of the business alliance for child vaccination - GAVI Alliance, and has the Family Responsible Company (FRC) certification. It is also committed to the United Nations Global Compact , the Principles for Sustainable Insurance that are also promoted by the UN and Zero Asset Owner Alliance.
Memoria de sostenibilidad
Sustainability Report
VidaCaixa wishes to share with you our Sustainability Reports, where we lay down our intrinsic commitment to sustainability and to fostering responsible investments for a more sustainable future.
All of the non-financial information relating to the Company is included in the CaixaBank Group Consolidated Management Report. Please don't hesitate to contact us if you have any questions.
[F8] Sostenibilidad - Nuestro proceso de inversión
Our investment process
VidaCaixa's commitment to Responsible Investment (RI) is a priority and, as a result, we help businesses and individuals to support a sustainable transition, offering solutions that meet their protection and savings needs throughout their lives.
In order to continue to be leaders in RI matters, the company is constantly improving its management of investments, adapting its management policies to the new European sustainable finance regulations, aligning these efforts with global commitments, such as the 2030 Agenda, and focusing on the transition of the investment portfolios towards a low-carbon economy.
VidaCaixa has an investment management model that is in line with the CaixaBank Group's values, policies and principles, which meets the requirements of the EU Sustainable Finance Action Plan.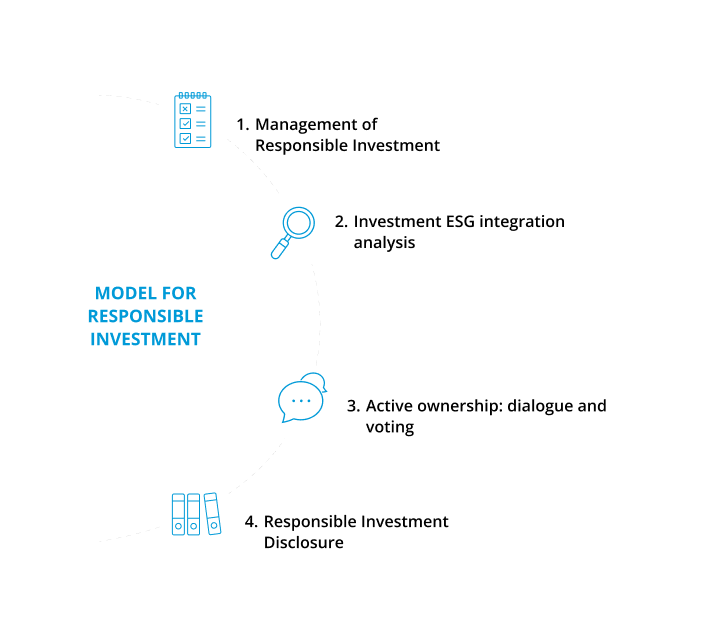 [Texto SEO] Sostenibilidad - categorias relacionadas
Sustainability in our products
VidaCaixa's investment strategy and active ownership has earned us five stars –the highest rating– from the Principles of Responsible Investment. This rating is only granted to a handful of investors worldwide. It is a recognition to the way we manage our customers' savings, after more than 15 years working in sustainable investment. PRI giving VidaCaixa's entire portfolio (over 100,000 million euros in resources managed) the highest score is proof that all of the CaixaBank Group's life insurance and individual/collective pension plans follow sustainability principles.
[F8] Sostenibilidad - Tu ahorro socialmente responsable
SUSTAINABILITY OF OUR PRODUCTS
Your socially responsible savings
Did you know that your savings can help fight against the climate change and foster gender equality? Investing using the ESG criteria is a way to help improve our planet in social and environmental areas.
[F8] Sostenibilidad - Adquiere un plan de pensiones responsable
PENSION SCHEMES
Get a responsible pension scheme
If you're wondering if there's any way you can be sustainable, try our pension scheme simulator and find the responsible pension scheme that best suits you.
[F8] Sostenibilidad - ¿Cómo beneficia a nuestros clientes?
SUSTAINABILITY IN OUR PRODUCTS
How does it benefit our customers?
When you invest your money in one of our pension schemes or in another VidaCaixa product, your savings are not only profitable, they are sustainable too. Our commitment is to ensure that your money works in transparent and fair businesses who respect the environment and promote equality in society.
[Texto SEO] Sostenibilidad - otras categorias
SUSTAINABILITY
OTHER CATEGORIES YOU MAY BE INTERESTED IN
[F2] Sostenibilidad - Otras categorias